Ettore Spalletti
Ettore Spalletti
Luogo:

Data:

1 aprile – 30 luglio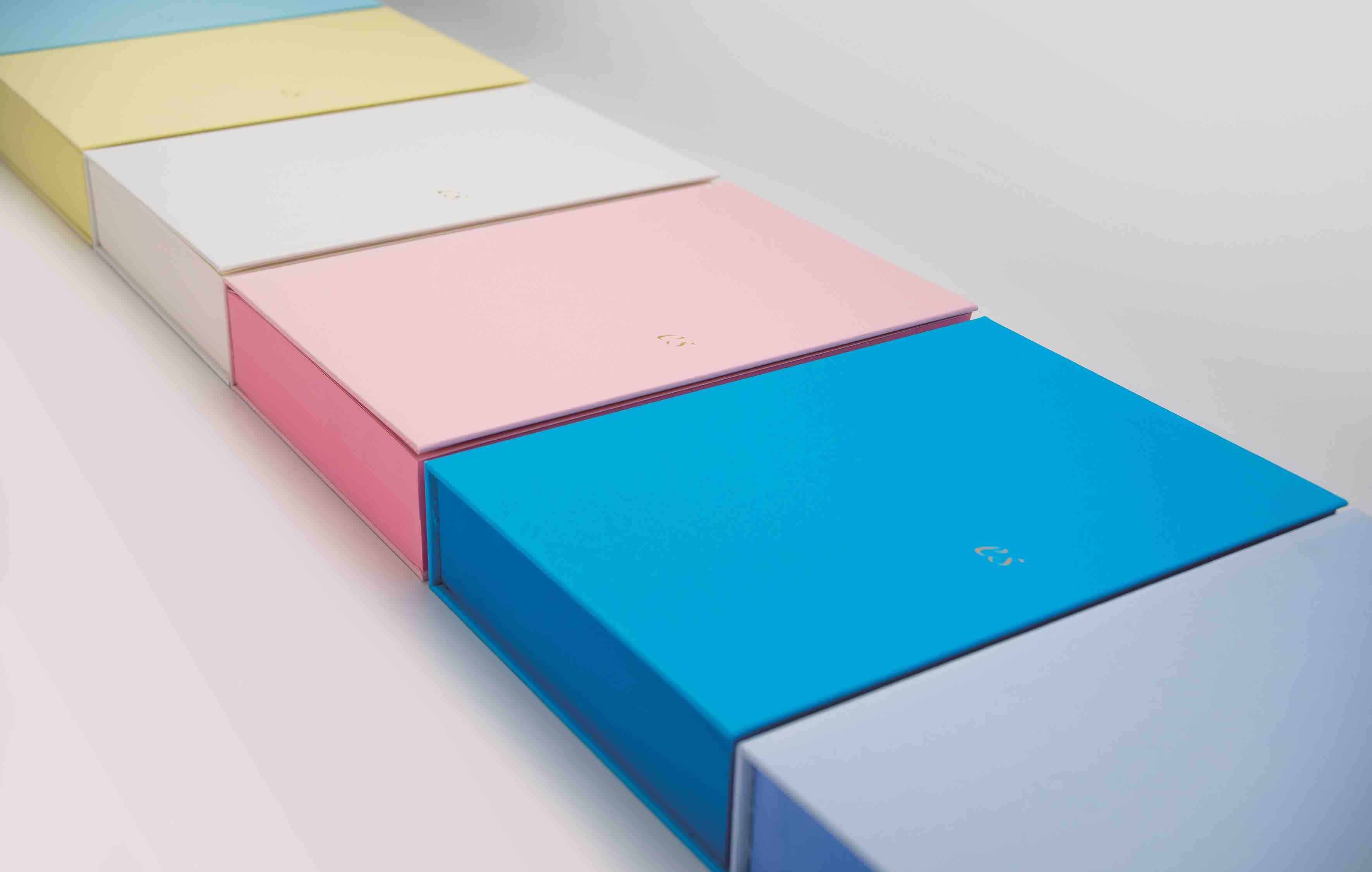 Continua a leggere
Marina Abramović
Marina Abramović
Luogo:

Data:

18 maggio – 30 luglio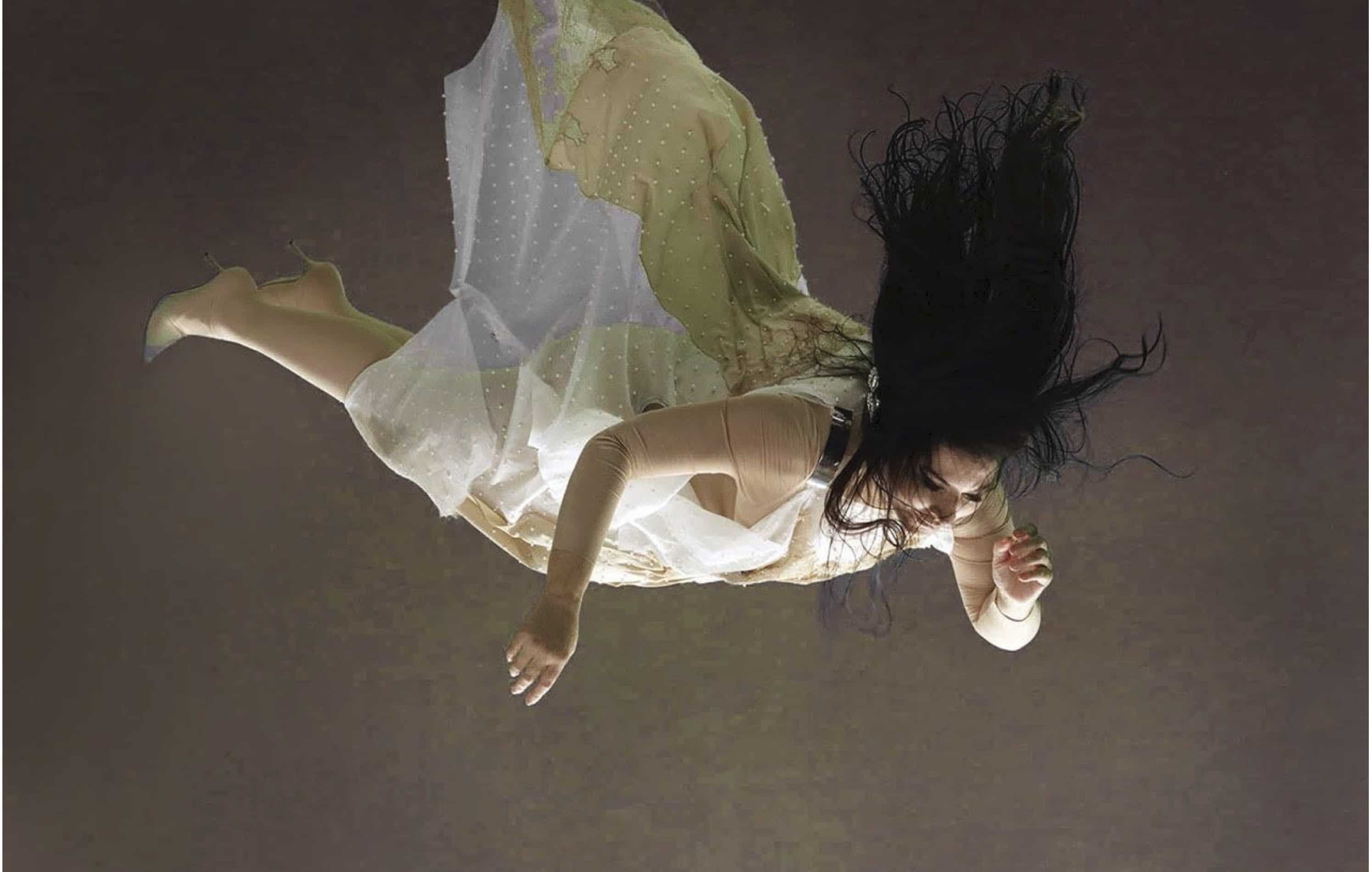 Continua a leggere
Gian Maria Tosatti
ITALIAN PAVILION | 59th International Art Exhibition | LA BIENNALE DI VENEZIA
Luogo:

Data:

22 aprile – 27 novembre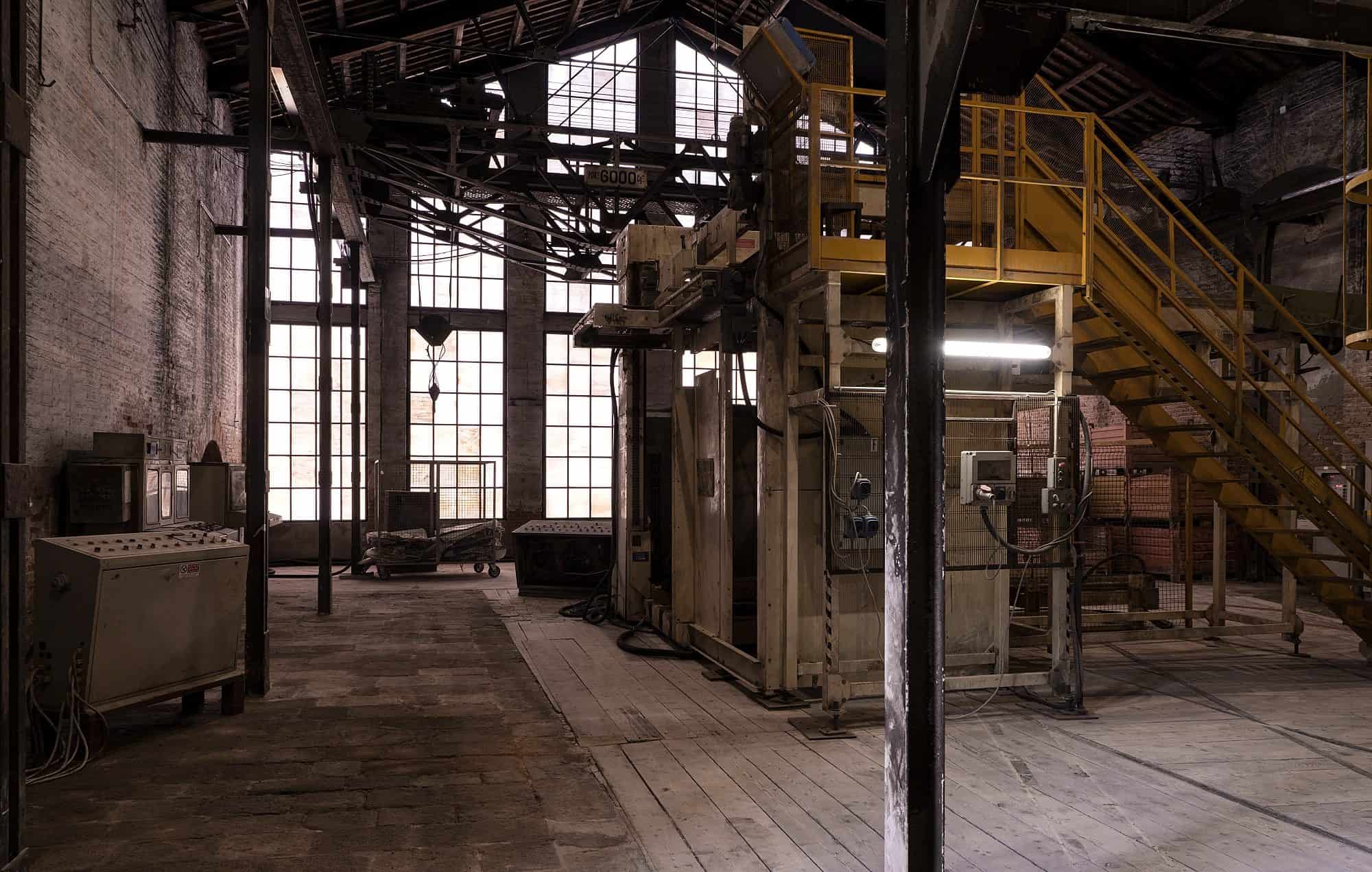 Continua a leggere
News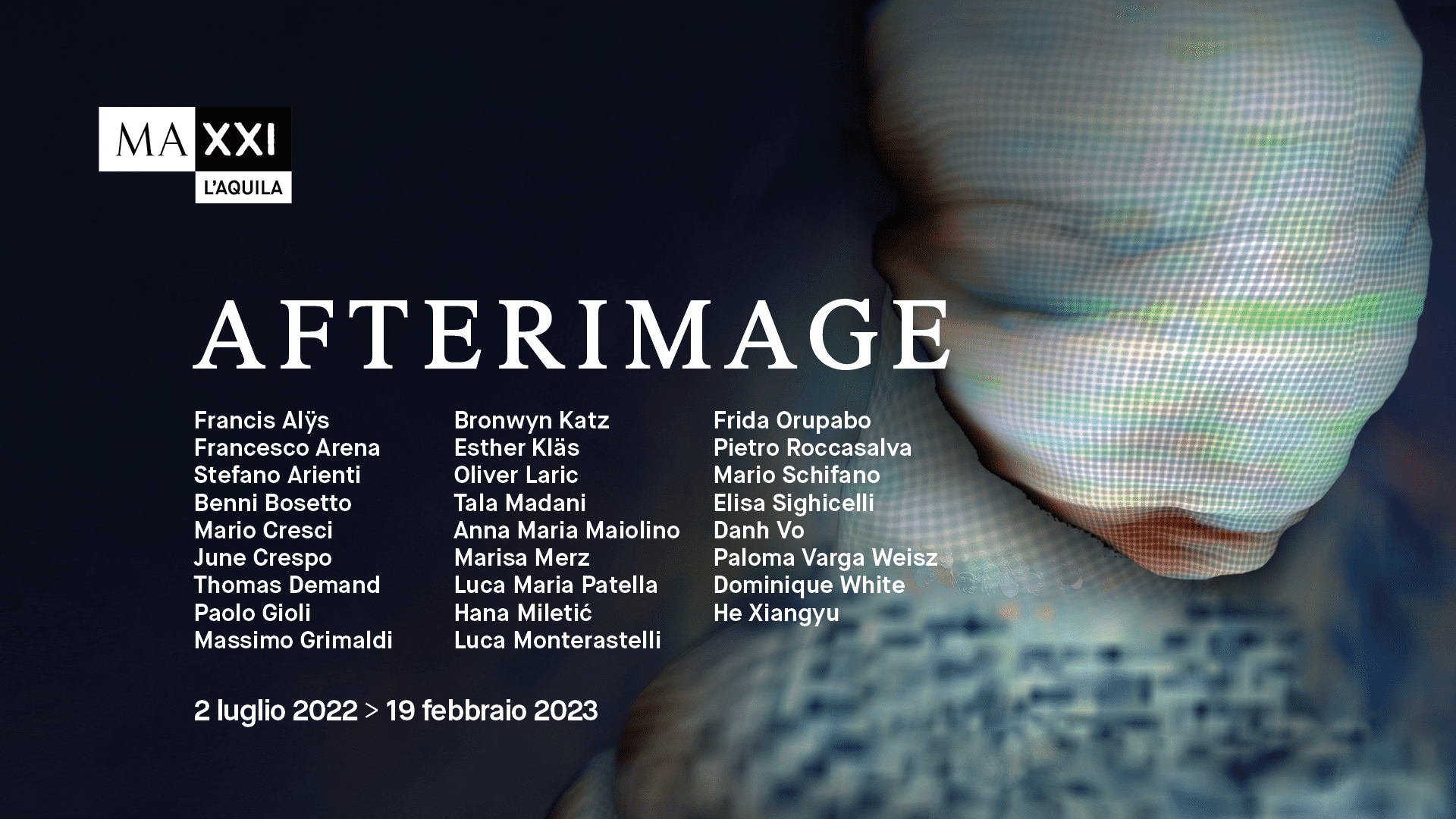 Luca Monterastelli takes part in a large international group show featuring works from the MAXXI Collection and new commissions. An exhibition conceived as a visual poem in relation to the Museum's rooms, composed of intuitive and spontaneous associations between the works, the images, the building's architecture and its history. Afterimage is an optical illusion in which the retinal impression persists even after the visual stimulus has passed: the spot of light that appears to the eye after the camera flash.
MAXXI L'Aquila - Museo nazionale delle arti del XXI secolo
Piazza Santa Maria Paganica, 15, 67100 L'Aquila, Italy
2 luglio 2022 – 19 febbraio 2023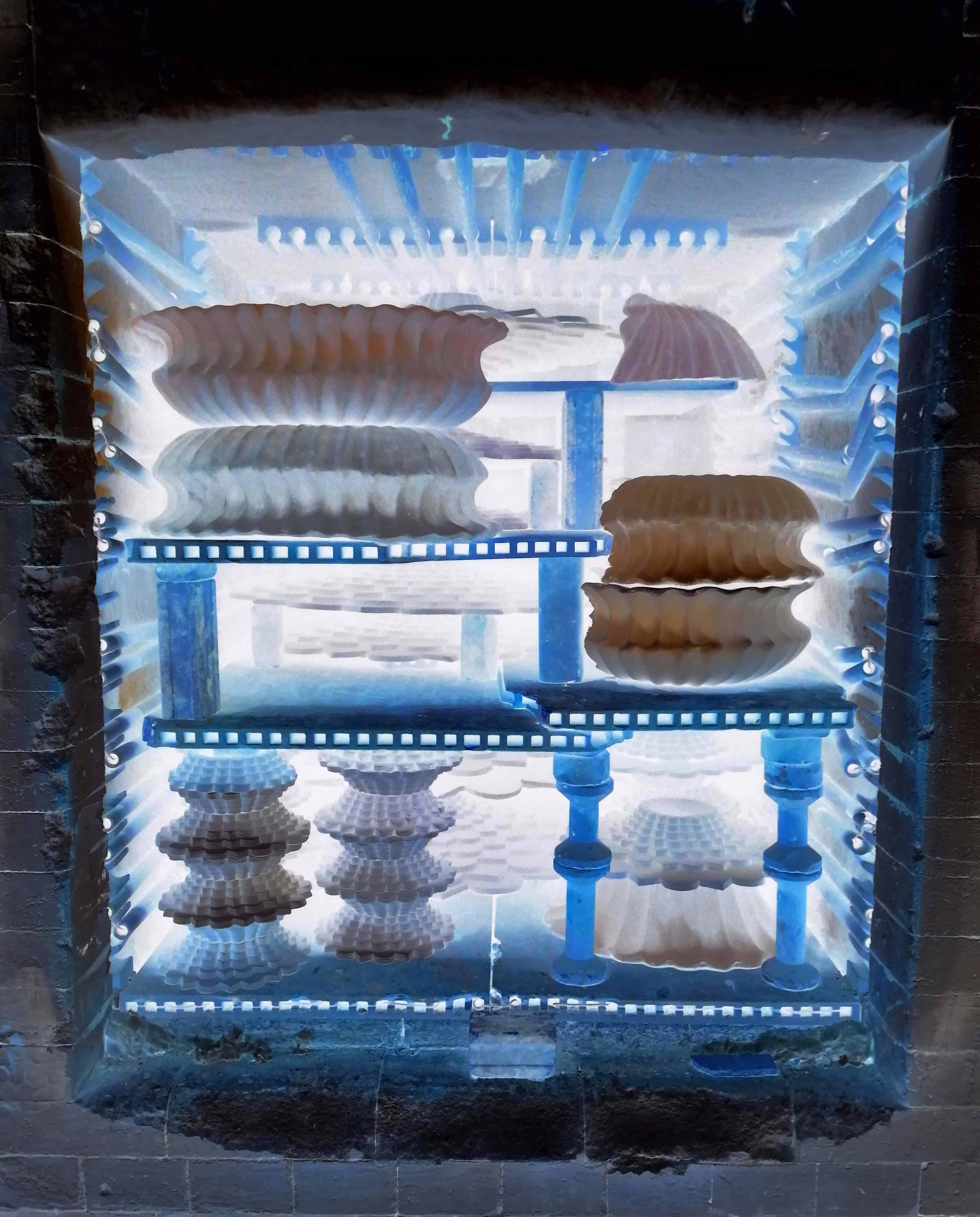 Opening Thursday, June 30, is Adobe garden project_2020, an installation by Michele Guido at PAV, Parco Arte Vivente in Turin. The project is the winner of the public notice PAC2020, Plan for Contemporary Art promoted by the General Directorate for Contemporary Creativity of the Ministry of Culture.
PAV, Parco Arte Vivente
Via Giordano Bruno 39, Turin, Italy
30 giugno 2022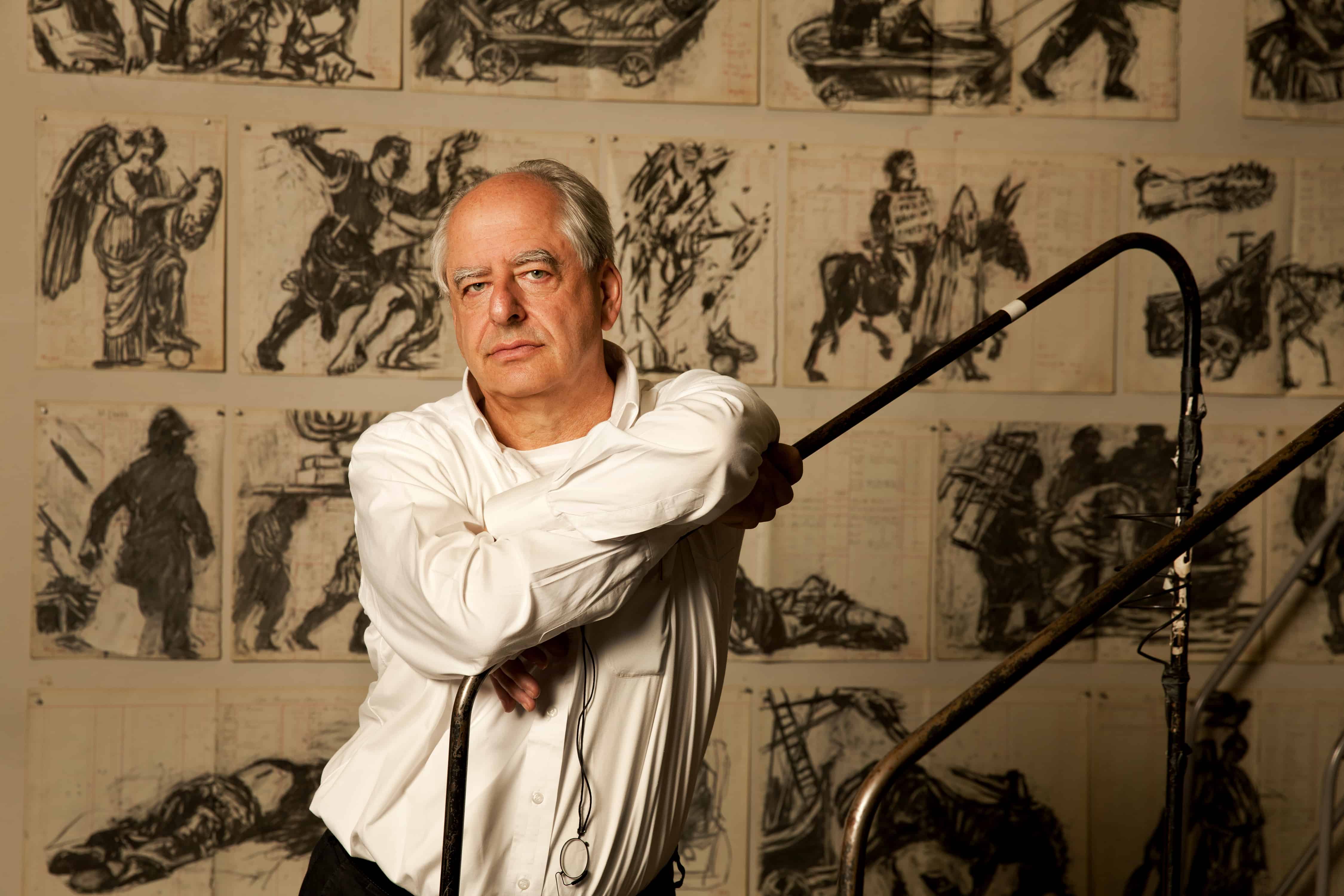 We congratulate William Kentridge on receiving The Queen Sonja Lifetime Achievement Award, one of the world's most important prizes for printmaking.
New Munch Museum
Edvard Munchs plass 1, 0194 Oslo
20 giugno 2022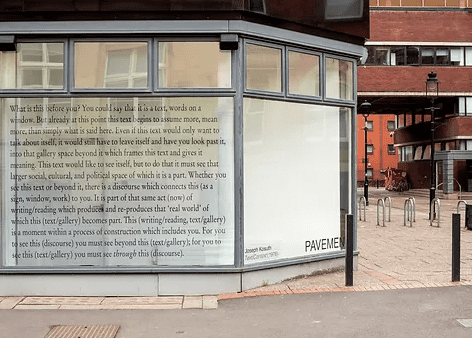 Originally appearing in 1978 on the window of the Carmen Lamanna Gallery in Toronto, Canada, as one in a series of billboards throughout North America and Europe, 'Text/Context' finds itself newly iterated at Pavement Gallery. With Pavement's proximity to Manchester School of Art, 'Text/Context' looks out onto an educational institution which has a driving ambition to discover and disseminate knowledge.
Pavement Gallery
Righton Building, Cavendish Street, Manchester, UK
21 maggio – 8 luglio 2022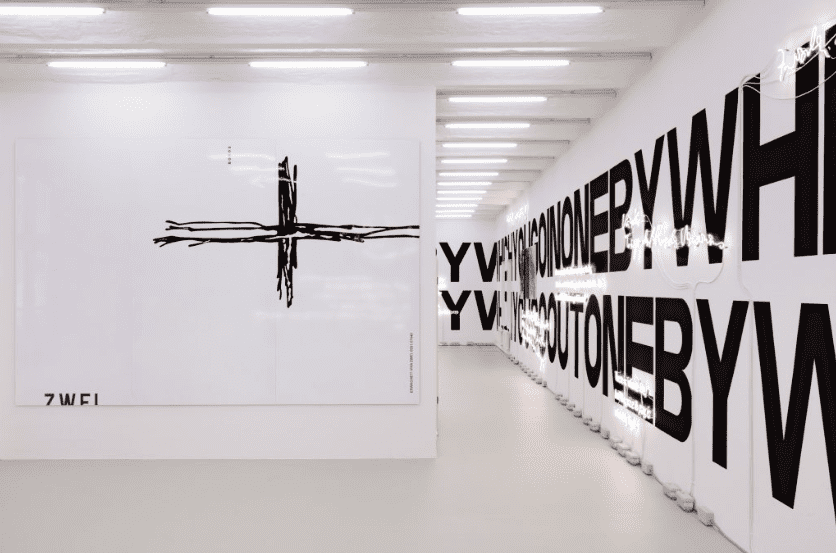 Joseph Kosuth (b. 1945), Michel Majerus (1967–2002), K.R.H. Sonderborg (1923–2008): three names, three worlds – decidedly disparate in their approaches, divergent in their reception, and yet closely linked. Majerus began his studies at Kunstakademie Stuttgart in the late 1980s, first as a student in Sonderborg's painting class, and from 1991, under Kosuth. This exhibition showcases works by Michel Majerus together with those of his two professors for the first time, tracing an artistic connection that spans generations.
Michel Majerus Estate
Knaackstrasse 12 D-10405 Berlin, Germany
28 aprile 2022 – 18 marzo 2023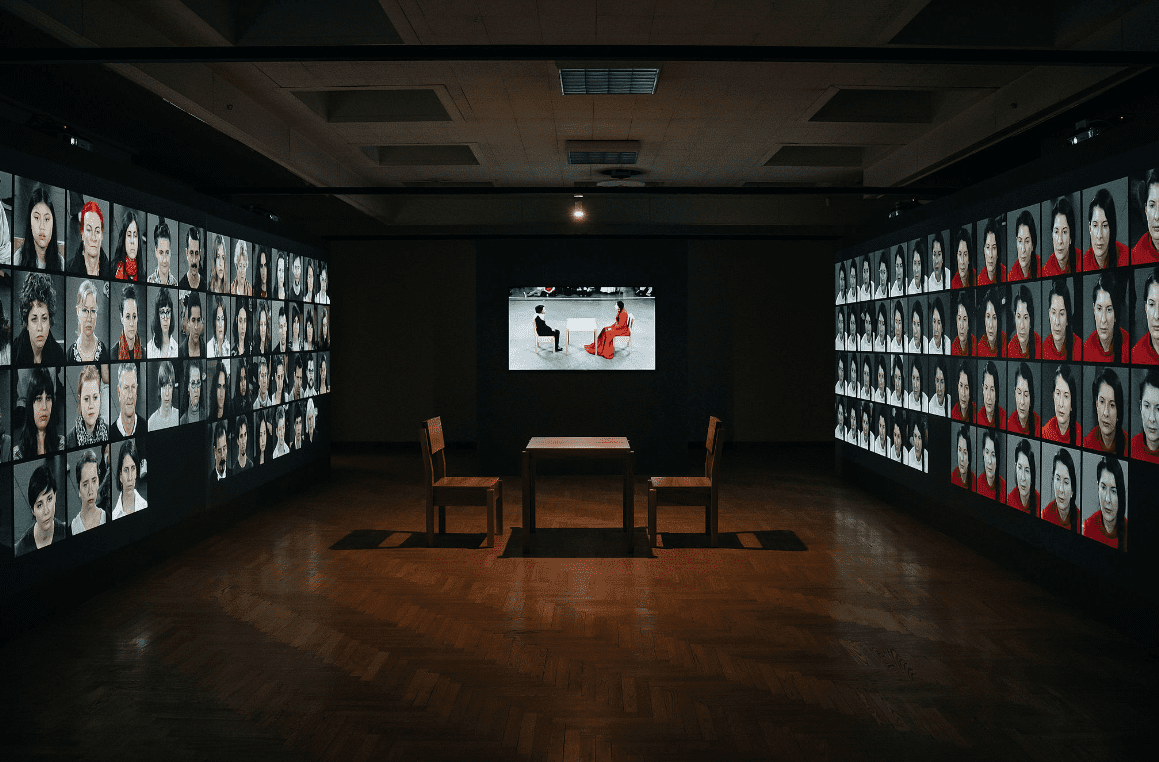 On the occasion of Kaunas – European Capital of Culture 2022, Kaunas Picture Gallery presents the icon of the world of art and artist Marina Abramović's exhibition "Memory of Being". According to the director of Marina Abramović Institute Giuliano Argenziano, the exhibition will have a unique form – for the first time, it will be displayed as a spectacular video installation of the selected artist's performance documentation and films.
M.K. Čiurlionis Museum of Art, Kaunas, Lithuania
K. Donelaičio str. 16, Kaunas, Lithuania
30 marzo – 31 luglio 2022